Our Passion
grafikGiraffe helps set your imagination free and bring your ideas to life! We are a multimedia studio composed of passionate and talented artists who believe in the power of partnership and collaboration. We think passion is worth sharing, so we find the perfect harmony between your ideas and ours.
Everyone has a story to tell. We will tell the world yours. Let the Giraffes in!
How can we help you tell your story?
Our Projects
From collaborations to personal projects, we believe in continuously creating and inspiring. We follow our passions and love sharing them with others. These are their results.
BAMBUsaPINAS, Inc. Website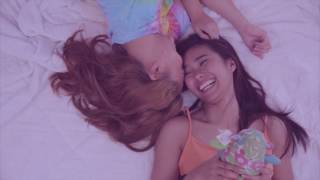 Earl of Manila – Stranger (Official Music Video)
Empowered
Shirt Design
BAMBUsaPINAS, Inc. Website

Website Design:Brian Aligada

Website Development:Dan Munoz

Photos:Inna Cristobal

Earl of Manila – Stranger (Official Music Video)

Starring: Lalaine Quinan and Carol Ramirez

Director: Brian Aligada

Producers: grafikGiraffe and Earl Limjoco

Cinematographer: Inna Cristobal

2nd Camera: : Patrick David

Drone Operator: Dan Muñoz

Editor: Brian Aligada

Colorist: Inna Cristobal

Make-up: Pauline Jakosalem
To know more about us or share with us your story, drop us a line!
Unit 702 Pryce Center 1179 Chino Roces Ave., cor, Bagtikan St., Makati City, Philippines
hello@grafikgiraffe.com
(+63) 917-817-2744
(+63) 02-809-3169